Drambuie Collins
-divider-
Easy to make in three steps, the Drambuie Collins is a great welcome drink to share with company.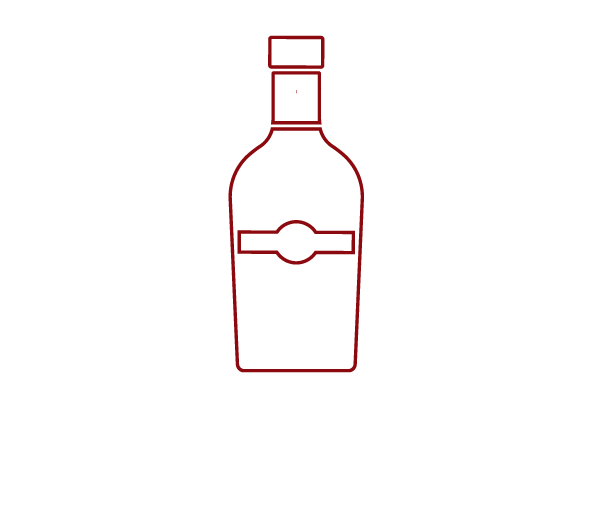 DRAMBUIE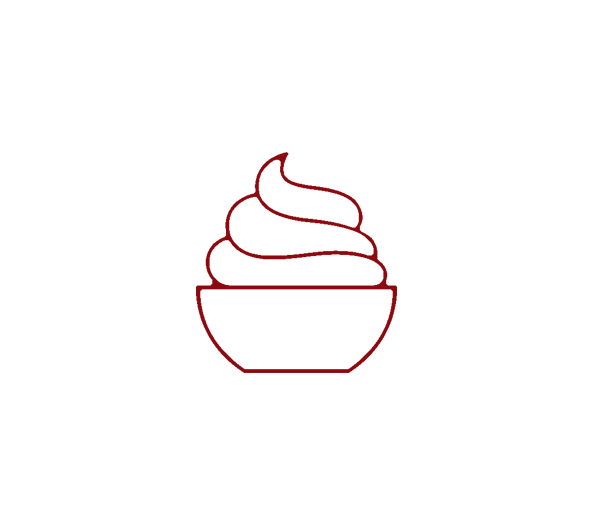 FRESH MINT
STEP 1
Pour your Drambuie and lemon juice into Collins glass.
STEP 2
Drop a few mint leaves into the glass and fill it with ice.
STEP 3
Top with soda and stir.
{"38":{"Title":"Beekeeper's Honeyed Espresso","Link":"\/en\/cocktails\/beekeepers-honeyed-espresso\/","RecipeSummary":"The distinctive taste is like a rich espresso martini, sweetened with honey, spice and alternative vanilla whisky finish.","Taste":"<h1><span>Beekeeper's Honeyed Espresso<\/span><\/h1><div class=\"divider divider--honey divider--honey--short\">-divider-<\/div><h2><span>The perfect after dinner drink that's a little bit more special, to extend the enjoyability of your next dinner party get together with friends and family.<\/span><\/h2>","Glyph":null,"Ingredients":{"28":{"Measurement":"50ml","Ingredient":"Drambuie Honeyed Liqueur","Icon":"\/assets\/Uploads\/91deca48a7\/Drambuie_Tonic_and_Coffee_Ingredients_DRAMBUIE.png","AltMeasurement":null,"HasAltMeasurement":false},"29":{"Measurement":"50ml","Ingredient":"Espresso or strong Cold Brew c","Icon":"\/assets\/Uploads\/88dca8a9a8\/Drambuie_Tonic_and_Coffee_Ingredients_ESPRESSO.png","AltMeasurement":null,"HasAltMeasurement":false},"34":{"Measurement":"Lots","Ingredient":"of ice","Icon":"\/assets\/Uploads\/cocktails\/ingredients\/ice-cubes-illustration.png","AltMeasurement":null,"HasAltMeasurement":false}},"CarouselItems":{"42":{"AltText":null,"VideoLink":null,"SortOrder":1,"EmbedCode":null,"Title":"Drambuie Collins Illustration","Content":null,"ButtonText":null,"ExtLink":null},"43":{"AltText":null,"VideoLink":null,"SortOrder":2,"EmbedCode":null,"Title":"Drambuie Beekeeper's Honeyed Espresso Photo","Content":null,"ButtonText":null,"ExtLink":null}}},"20":{"Title":"Drambuie Collins","Link":"\/en\/cocktails\/drambuie-collins-2\/","RecipeSummary":"The Drambuie Collins is a zesty, fizzy, super summertime cocktail that's great for hosting outdoors drinks on a late afternoon back porch or rooftop with friends.","Taste":"<h1>Drambuie Collins<\/h1><div class=\"divider divider--honey divider--honey--short\">-divider-<\/div><h2>Easy to make in three steps, the Drambuie Collins is a great welcome drink to share with company.<\/h2>","Glyph":null,"Ingredients":{"24":{"Measurement":"50ML","Ingredient":"DRAMBUIE","Icon":"\/assets\/Uploads\/cocktails\/ingredients\/f73550a02a\/Drambuie_Web_Cocktail_Fresco_Ingredients_Illustrations_DRAMBUIE.png","AltMeasurement":"1 PART","HasAltMeasurement":true},"27":{"Measurement":"GARNISH","Ingredient":"FRESH MINT","Icon":"\/assets\/Uploads\/cream-illustration.png","AltMeasurement":null,"HasAltMeasurement":false}},"Methods":{"20":{"Title":"STEP 1","Instruction":"Pour your Drambuie and lemon juice into Collins glass."},"21":{"Title":"STEP 2","Instruction":"Drop a few mint leaves into the glass and fill it with ice."},"22":{"Title":"STEP 3","Instruction":"Top with soda and stir."}},"CarouselItems":{"38":{"AltText":null,"VideoLink":null,"SortOrder":1,"EmbedCode":null,"Title":" Drambuie Collins Cocktail Illustration","Content":null,"ButtonText":null,"ExtLink":null},"41":{"AltText":null,"VideoLink":null,"SortOrder":3,"EmbedCode":null,"Title":"drambuie in a glass","Content":null,"ButtonText":null,"ExtLink":null}}},"13":{"Title":"Drambuie Collins Cocktail Recipe | Drambuie","Link":"\/en\/cocktails\/drambuie-collins\/","RecipeSummary":"The Drambuie Collins is a zesty, fizzy, super summertime cocktail that's great for hosting outdoors drinks on a late afternoon back porch or rooftop with friends.","Taste":"<h1>Drambuie Collins<\/h1><div class=\"divider divider--honey divider--honey--short\">-divider-<\/div><h2>Easy to make in three steps, the Drambuie Collins is a great welcome drink to share with company.<\/h2>","Glyph":null,"Ingredients":{"5":{"Measurement":"50ML","Ingredient":"DRAMBUIE GB","Icon":"\/assets\/Uploads\/cocktails\/ingredients\/ee88ea06ac\/Drambuie_Web_Cocktail_Collins_Ingredients_Illustrations_DRAMBUIE.png","AltMeasurement":"1 PART","HasAltMeasurement":true},"6":{"Measurement":"JUICE","Ingredient":"1\/2 A LEMON","Icon":"\/assets\/Uploads\/cocktails\/ingredients\/a82d5ad653\/Drambuie_Web_Cocktail_Collins_Ingredients_Illustrations_LEMON.png","AltMeasurement":null,"HasAltMeasurement":false},"7":{"Measurement":"75ML","Ingredient":"SODA WATER","Icon":"\/assets\/Uploads\/cocktails\/ingredients\/901a16addd\/Drambuie_Web_Cocktail_Collins_Ingredients_Illustrations_SODA.png","AltMeasurement":"2 PARTS","HasAltMeasurement":true},"8":{"Measurement":"GARNISH","Ingredient":"FRESH MINT","Icon":"\/assets\/Uploads\/cocktails\/ingredients\/4b76511ab2\/Drambuie_Web_Cocktail_Collins_Ingredients_Illustrations_MINT.png","AltMeasurement":null,"HasAltMeasurement":false}},"Methods":{"4":{"Title":"STEP 1","Instruction":"Pour your Drambuie and lemon juice into Collins glass."},"5":{"Title":"STEP 2","Instruction":"Drop a few mint leaves into the glass and fill it with ice."},"6":{"Title":"STEP 3","Instruction":"Top with soda and stir."}},"Tips":{"4":{"Title":"TIP 1","Tip":"No lemon juicer? Cut half a half a lemon into wedges, then squeeze and drop them into your glass."},"5":{"Title":"TIP 2","Tip":"To get even more flavour from your mint, slap the mint leaves between your hands before dropping them in your glass."},"6":{"Title":"TIP 3","Tip":"Serve your Drambuie Collins in a jug to make it even easier to share at a party."}},"CarouselItems":{"12":{"AltText":null,"VideoLink":null,"SortOrder":1,"EmbedCode":null,"Title":"Drambuie Collins Illustration","Content":null,"ButtonText":null,"ExtLink":null},"10":{"AltText":null,"VideoLink":null,"SortOrder":2,"EmbedCode":null,"Title":"Drambuie Collins Photo","Content":null,"ButtonText":null,"ExtLink":null},"19":{"AltText":null,"VideoLink":null,"SortOrder":3,"EmbedCode":null,"Title":"Drambuie Collins","Content":null,"ButtonText":null,"ExtLink":null}}},"17":{"Title":"Drambuie, Coffee & Tonic Cocktail Recipe | Drambuie","Link":"\/en\/cocktails\/drambuie-cafe-tonic\/","RecipeSummary":null,"Taste":"<h1>Drambuie Caf\u00e9-Tonic<\/h1><div class=\"divider divider--honey divider--honey--short\">-divider-<\/div><h2>Also known as a \"DTC\", give this fizzy iced coffee cocktail a try and it might become your new favorite. We think it beats any Drambuie Hot Toddy<\/h2>","Glyph":null,"Ingredients":{"20":{"Measurement":"50ml","Ingredient":"Drambuie","Icon":"\/assets\/Uploads\/91deca48a7\/Drambuie_Tonic_and_Coffee_Ingredients_DRAMBUIE.png","AltMeasurement":"1 part","HasAltMeasurement":true},"21":{"Measurement":"75ml","Ingredient":"Tonic water","Icon":"\/assets\/Uploads\/aeaff40e93\/Drambuie_Tonic_and_Coffee_Ingredients_TONIC.png","AltMeasurement":"2 parts","HasAltMeasurement":true},"22":{"Measurement":"1","Ingredient":"Small espresso","Icon":"\/assets\/Uploads\/88dca8a9a8\/Drambuie_Tonic_and_Coffee_Ingredients_ESPRESSO.png","AltMeasurement":null,"HasAltMeasurement":false}},"Methods":{"16":{"Title":"Step 1","Instruction":"Pour your Drambuie into a Collins glass and fill 3\/4 with tonic water"},"17":{"Title":"Step 2","Instruction":"Pour in a small espresso."},"18":{"Title":"Step 3","Instruction":"Stir the drink to mix the ingredients."}},"Tips":{"16":{"Title":"Tip 1","Tip":"Pour the espresso last."},"17":{"Title":"Tip 2","Tip":"Pour the tonic last, if you want to see why you should pour the espresso last."}},"CarouselItems":{"35":{"AltText":null,"VideoLink":null,"SortOrder":1,"EmbedCode":null,"Title":" drambuie cofee and tonic ingredients","Content":null,"ButtonText":null,"ExtLink":null},"36":{"AltText":null,"VideoLink":null,"SortOrder":2,"EmbedCode":null,"Title":"drambuie coffee and tonic pour","Content":null,"ButtonText":null,"ExtLink":null},"37":{"AltText":null,"VideoLink":null,"SortOrder":3,"EmbedCode":null,"Title":"drambuie coffee and tonic","Content":null,"ButtonText":null,"ExtLink":null}}},"14":{"Title":"The Underdog | Drambuie, Vermouth, Amaro & Gin Cocktail Recipe","Link":"\/en\/cocktails\/the-underdog\/","RecipeSummary":"A crowd pleaser for people who like \"spirit-forward\" cocktails. Drambuie adds a honeyed sweetness to this sophisticated and balanced drink.","Taste":"<h1>The Underdog GL<\/h1><div class=\"divider divider--honey divider--honey--short\">-divider-<\/div><h2>This is for all you classic cocktail lovers out there. Rich and bittersweet with a zippy twist of lemon.<\/h2>","Glyph":null,"Ingredients":{"9":{"Measurement":"20ML","Ingredient":"DRAMBUIE","Icon":"\/assets\/Uploads\/cocktails\/ingredients\/f73550a02a\/Drambuie_Web_Cocktail_Fresco_Ingredients_Illustrations_DRAMBUIE.png","AltMeasurement":"1 PART","HasAltMeasurement":true},"10":{"Measurement":"15ML","Ingredient":"AMARO","Icon":"\/assets\/Uploads\/cocktails\/ingredients\/a1e5d7a8cc\/Drambuie_Web_Cocktail_Underdog_Ingredients_Illustrations_AMARO.png","AltMeasurement":"\u00be PART","HasAltMeasurement":true},"12":{"Measurement":"20ML","Ingredient":"DRY VERMOUTH","Icon":"\/assets\/Uploads\/cocktails\/ingredients\/a0c2a58998\/Drambuie_Web_Cocktail_Underdog_Ingredients_Illustrations_VERMOUTH.png","AltMeasurement":"1 PART","HasAltMeasurement":true},"11":{"Measurement":"15ML","Ingredient":"DRY GIN","Icon":"\/assets\/Uploads\/cocktails\/ingredients\/8f228b0b83\/Drambuie_Web_Cocktail_Underdog_Ingredients_Illustrations_GIN.png","AltMeasurement":"\u00be PART","HasAltMeasurement":true}},"Methods":{"7":{"Title":"STEP 1","Instruction":"Pour all ingredients into a tumbler filled with ice."},"8":{"Title":"STEP 2","Instruction":"Stir until the outside of the glass starts frosting up."},"9":{"Title":"STEP 3","Instruction":"Garnish with a peel of lemon zest. "}},"Tips":{"7":{"Title":"TIP 1","Tip":"Squeeze the lemon zest skin-side out over the glass to release the aroma."},"8":{"Title":"TIP 2","Tip":"Pre-batch this drink in a bottle and store it in the fridge for easy enjoyment."},"14":{"Title":"TIP 3","Tip":"Using store bought ice will keep the drink cold without diluting it too quickly."},"15":{"Title":"TIP 4","Tip":"Storing vermouth in the fridge will increase its shelf life magnificently."}},"CarouselItems":{"13":{"AltText":null,"VideoLink":null,"SortOrder":1,"EmbedCode":null,"Title":"Drambuie Underdog Illustration","Content":null,"ButtonText":null,"ExtLink":null},"14":{"AltText":null,"VideoLink":null,"SortOrder":2,"EmbedCode":null,"Title":"Drambuie Underdog Photo","Content":null,"ButtonText":null,"ExtLink":null},"24":{"AltText":null,"VideoLink":null,"SortOrder":3,"EmbedCode":null,"Title":"the underdog drambuie vermouth amaro gin cocktail","Content":null,"ButtonText":null,"ExtLink":null}}},"15":{"Title":"Drambuie Fresco | Simple Pink Grapefruit Cocktail Recipe | Drambuie","Link":"\/en\/cocktails\/drambuie-fresco\/","RecipeSummary":"A stunningly simple built drink with a deliciously complex flavour, this is a refreshing spritz-like cocktail that\u00e2\u20ac\u2122s perfect for outdoors and brunches.","Taste":"<h1>Drambuie Fresco<\/h1><div class=\"divider divider--honey divider--honey--short\">-divider-<\/div><h2>A stunningly simple drink, the Drambuie Fresco features tangy pink grapefruit for a deliciously complex flavour.<\/h2>","Glyph":null,"Ingredients":{"13":{"Measurement":"25ML","Ingredient":"DRAMBUIE","Icon":"\/assets\/Uploads\/cocktails\/ingredients\/f73550a02a\/Drambuie_Web_Cocktail_Fresco_Ingredients_Illustrations_DRAMBUIE.png","AltMeasurement":"1 PART","HasAltMeasurement":true},"14":{"Measurement":"50ML","Ingredient":"PINK GRAPEFRUIT JUICE","Icon":"\/assets\/Uploads\/cocktails\/ingredients\/2d2620af3e\/Drambuie_Web_Cocktail_Fresco_Ingredients_Illustrations_GRAPEFRUIT.png","AltMeasurement":"2 PARTS","HasAltMeasurement":true},"15":{"Measurement":"TOP","Ingredient":"SODA WATER","Icon":"\/assets\/Uploads\/cocktails\/ingredients\/dc4fec39f9\/Drambuie_Web_Cocktail_Fresco_Ingredients_Illustrations_SODA.png","AltMeasurement":null,"HasAltMeasurement":false}},"Methods":{"10":{"Title":"STEP 1","Instruction":"Pour your Drambuie and pink grapefruit juice into a tumbler filled with ice. "},"11":{"Title":"STEP 2","Instruction":"Top with soda, then garnish with a slice of pink grapefruit and mint."}},"Tips":{"9":{"Title":"TIP","Tip":"For the best Drambuie Fresco, always use pink grapefruit juice."}},"CarouselItems":{"15":{"AltText":null,"VideoLink":null,"SortOrder":1,"EmbedCode":null,"Title":"Drambuie Fresco","Content":null,"ButtonText":null,"ExtLink":null},"18":{"AltText":null,"VideoLink":null,"SortOrder":2,"EmbedCode":null,"Title":"Drambuie Fresco Photo","Content":null,"ButtonText":null,"ExtLink":null}}},"16":{"Title":"Hootenanny Cocktail | Drambuie, Beer & Grapefruit Drink | Drambuie","Link":"\/en\/cocktails\/hootenanny\/","RecipeSummary":"Delicious and easy drinking, this cocktail was found in a Manhattan Whiskey bar. It can be served in a beer pitcher for brunch-time sharing.","Taste":"<h1>Hootenanny<\/h1><div class=\"divider divider--honey divider--honey--short\">-divider-<\/div><h2>For beer lovers who enjoy a cocktail, or cocktail drinkers who sometimes just like a beer, the Hootenanny was first made in a New York bar in 2014.<\/h2>","Glyph":null,"Ingredients":{"16":{"Measurement":"25ML","Ingredient":"DRAMBUIE","Icon":"\/assets\/Uploads\/cocktails\/ingredients\/2c433a4bfa\/Drambuie_Web_Cocktail_Hootenanny_Ingredients_Illustrations_DRAMBUIE.png","AltMeasurement":"1 PART","HasAltMeasurement":true},"17":{"Measurement":"50ML","Ingredient":"PINK GRAPEFRUIT JUICE","Icon":"\/assets\/Uploads\/cocktails\/ingredients\/f98a3759ba\/Drambuie_Web_Cocktail_Hootenanny_Ingredients_Illustrations_GRAPEFRUIT.png","AltMeasurement":"2 PARTS","HasAltMeasurement":true},"18":{"Measurement":"75ML","Ingredient":"WHEAT BEER","Icon":"\/assets\/Uploads\/cocktails\/ingredients\/2db1555dc2\/Drambuie_Web_Cocktail_Hootenanny_Ingredients_Illustrations_WEISS_BEER.png","AltMeasurement":"3 PARTS","HasAltMeasurement":true},"19":{"Measurement":"A FEW","Ingredient":"MINT LEAVES","Icon":"\/assets\/Uploads\/cocktails\/ingredients\/13c07c9824\/Drambuie_Web_Cocktail_Hootenanny_Ingredients_Illustrations_MINT.png","AltMeasurement":null,"HasAltMeasurement":false}},"Methods":{"13":{"Title":"STEP 1","Instruction":"Add Drambuie, pink grapefruit juice, and mint leaves into a shaker with ice."},"14":{"Title":"STEP 2","Instruction":"Shake it for just a few seconds."},"15":{"Title":"STEP 3","Instruction":"Add the wheat beer into the shaker, then strain all the contents of the shaker into a beer mug filled with ice."}},"Tips":{"11":{"Title":"TIP 1","Tip":"Add the beer after shaking otherwise you'll make a mess!"},"12":{"Title":"TIP 2","Tip":"Try using different beers and discover even more interesting flavours."},"13":{"Title":"TIP 3","Tip":"If you're feeling really adventurous, swap out the grapefruit and wheat beer for a Schofferhofer or other fruit beer."}},"CarouselItems":{"16":{"AltText":null,"VideoLink":null,"SortOrder":1,"EmbedCode":null,"Title":"Drambuie Hootenanny Illustration","Content":null,"ButtonText":null,"ExtLink":null},"17":{"AltText":null,"VideoLink":null,"SortOrder":2,"EmbedCode":null,"Title":"Drambuie Hootenanny Photo","Content":null,"ButtonText":null,"ExtLink":null}}}}