PRINT ME
The Underdog
-divider-
This is for all you classic cocktail lovers out there. Rich and bittersweet with a zippy twist of lemon.
INGREDIENTS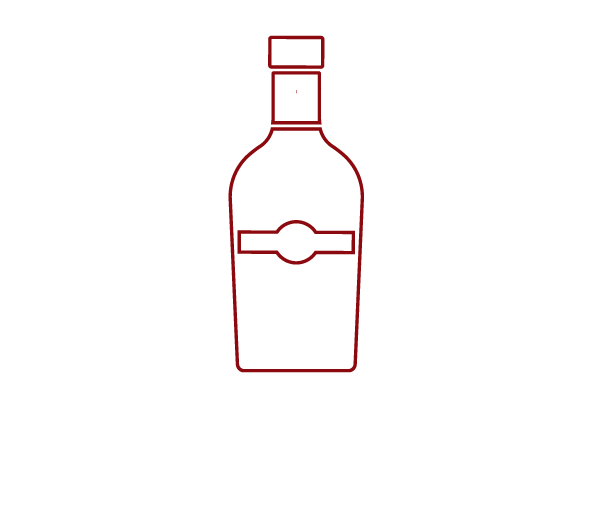 Drambuie Whisky Liqueur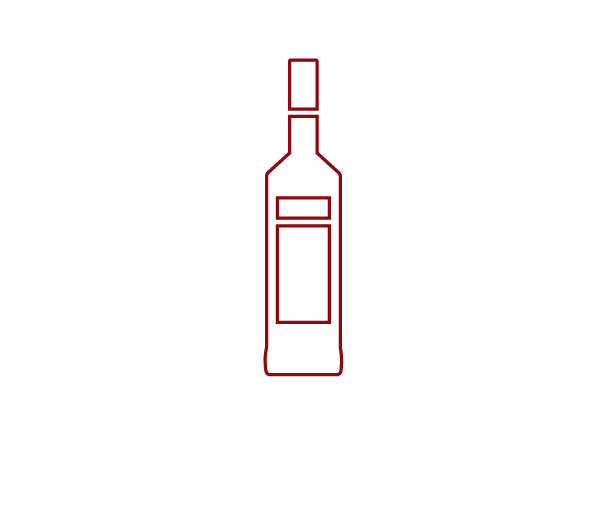 Amaro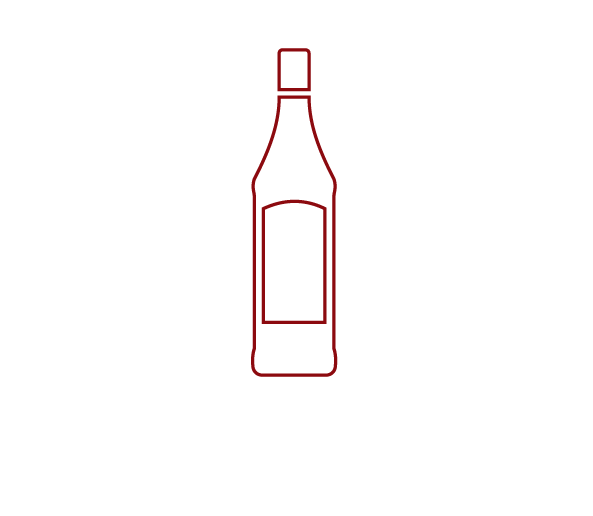 Dry vermouth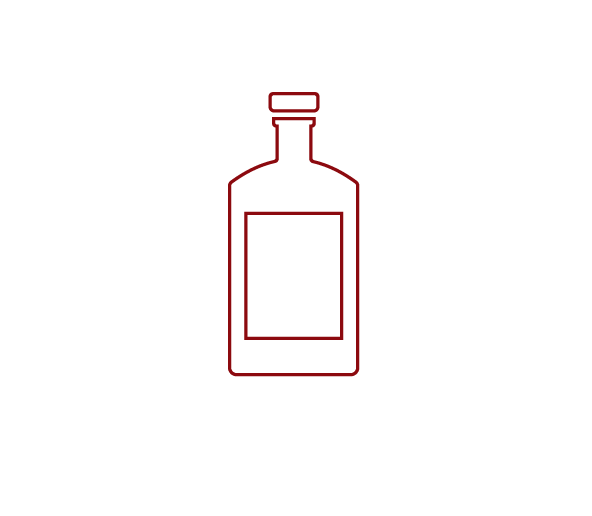 Dry gin
METHOD
STEP 1
Pour all ingredients into a tumbler filled with ice.
STEP 2
Stir until the outside of the glass starts frosting up.
STEP 3
Garnish with a peel of lemon zest.
TIPS
TIP 1
Squeeze the lemon zest skin-side out over the glass to release the aroma.
TIP 2
Pre-batch this drink in a bottle and store it in the fridge for easy enjoyment.
TIP 3
Using store bought ice will keep the drink cold without diluting it too quickly.
TIP 4
Storing vermouth in the fridge will increase its shelf life magnificently.
{"20":{"Title":"Drambuie on Ice","Link":"\/en\/cocktails\/drambuie-on-ice\/","RecipeSummary":"Layers of luscious flavour combine with enchanting aromas of butterscotch and shortbread.","Taste":"<h1>Drambuie on Ice<\/h1><div class=\"divider divider--honey divider--honey--short\">-divider-<\/div><h2><span>The blend of aged Scotch whisky, rare Scottish heather honey and aromatic herbs and spices, is rich enough to be savoured on its own as a digestif or paired with a creamy dessert.<\/span><\/h2>","Glyph":null,"Ingredients":{"24":{"Measurement":"50ML","Ingredient":"Drambuie Whisky Liqueur","Icon":"\/assets\/Uploads\/cocktails\/ingredients\/f73550a02a\/Drambuie_Web_Cocktail_Fresco_Ingredients_Illustrations_DRAMBUIE.png","AltMeasurement":"1 PART","HasAltMeasurement":true},"45":{"Measurement":"Ice","Ingredient":null,"Icon":"\/assets\/Uploads\/ice-cubes-illustration.png","AltMeasurement":null,"HasAltMeasurement":false}},"Methods":{"20":{"Title":null,"Instruction":"Pour Drambuie over crystal clear ice into your favourite glass and enjoy."}},"CarouselItems":{"38":{"AltText":null,"VideoLink":null,"SortOrder":1,"EmbedCode":null,"Title":" Drambuie Collins Cocktail Illustration","Content":null,"ButtonText":null,"ExtLink":null}}},"38":{"Title":"Drambuie Iced Espresso","Link":"\/en\/cocktails\/drambuie-iced-espresso\/","RecipeSummary":"The distinctive taste is like a rich espresso martini, sweetened with honey, spice and alternative vanilla whisky finish.","Taste":"<h1><span>Drambuie Iced Espresso<\/span><\/h1><div class=\"divider divider--honey divider--honey--short\">-divider-<\/div><h2><span>The perfect after dinner drink that's a little bit more special, to extend the enjoyability of your next dinner party get together with friends and family.<\/span><\/h2>","Glyph":null,"Ingredients":{"28":{"Measurement":"50ml","Ingredient":"Drambuie Whisky Liqueur","Icon":"\/assets\/Uploads\/91deca48a7\/Drambuie_Tonic_and_Coffee_Ingredients_DRAMBUIE.png","AltMeasurement":null,"HasAltMeasurement":false},"29":{"Measurement":"50ml ","Ingredient":"Espresso or strong Cold Brew coffee","Icon":"\/assets\/Uploads\/88dca8a9a8\/Drambuie_Tonic_and_Coffee_Ingredients_ESPRESSO.png","AltMeasurement":null,"HasAltMeasurement":false},"34":{"Measurement":"Lots","Ingredient":"of ice","Icon":"\/assets\/Uploads\/cocktails\/ingredients\/ice-cubes-illustration.png","AltMeasurement":null,"HasAltMeasurement":false}},"Methods":{"23":{"Title":null,"Instruction":"Pour both ingredients over ice and stir, or shake both ingredients and pour into an ice filled glass."}},"CarouselItems":{"42":{"AltText":null,"VideoLink":null,"SortOrder":1,"EmbedCode":null,"Title":"Drambuie Collins Illustration","Content":null,"ButtonText":null,"ExtLink":null},"43":{"AltText":null,"VideoLink":null,"SortOrder":2,"EmbedCode":null,"Title":"Drambuie Beekeeper's Honeyed Espresso Photo","Content":null,"ButtonText":null,"ExtLink":null}}},"39":{"Title":"Drambuie Iced Coffee","Link":"\/en\/cocktails\/drambuie-iced-coffee\/","RecipeSummary":"The taste is like a velvety iced latte coffee cocktail sweetened with rich honey & spice followed by a vanilla whisky finish.","Taste":"<h1>Drambuie Iced Coffee<\/h1><div class=\"divider divider--honey divider--honey--short\">-divider-<\/div><h2><span>For those who prefer their coffee latte or a longer cocktail, this is the perfect cocktail and a little bit more special than serving digestifs and coffee separately. A great conversation starter to extend the enjoyability of your next dinner party get together with friends and family.<\/span><\/h2>","Glyph":null,"Ingredients":{"30":{"Measurement":"50ml","Ingredient":"Drambuie Whisky Liqueur","Icon":"\/assets\/Uploads\/91deca48a7\/Drambuie_Tonic_and_Coffee_Ingredients_DRAMBUIE.png","AltMeasurement":null,"HasAltMeasurement":false},"31":{"Measurement":"50ml","Ingredient":" Espresso or Cold Brew coffee","Icon":"\/assets\/Uploads\/88dca8a9a8\/Drambuie_Tonic_and_Coffee_Ingredients_ESPRESSO.png","AltMeasurement":null,"HasAltMeasurement":false},"32":{"Measurement":"50ml","Ingredient":"Milk or Dairy-Free milk ","Icon":"\/assets\/Uploads\/milk-bottle-illustration.png","AltMeasurement":null,"HasAltMeasurement":false},"33":{"Measurement":"Lots","Ingredient":"of ice","Icon":"\/assets\/Uploads\/ice-cubes-illustration.png","AltMeasurement":null,"HasAltMeasurement":false}},"Methods":{"24":{"Title":null,"Instruction":"Pour all ingredients over ice and stir."}},"CarouselItems":{"45":{"AltText":null,"VideoLink":null,"SortOrder":1,"EmbedCode":null,"Title":"Beekeeper's Honeyed Latte Photo","Content":null,"ButtonText":null,"ExtLink":null}}},"17":{"Title":"Drambuie Coffee Tonic","Link":"\/en\/cocktails\/drambuie-coffee-tonic\/","RecipeSummary":"The unusual marriage of bitter coffee and sharp tonic water is enhanced by adding the sweetness and honeyed spices of Drambuie.\r\n","Taste":"<h1>Drambuie Coffee Tonic<\/h1><div class=\"divider divider--honey divider--honey--short\">-divider-<\/div><h2><span>The taste is an effervescent bitter sweet revelation. A trending alternative to a gin &amp; tonic.<\/span><\/h2>","Glyph":null,"Ingredients":{"20":{"Measurement":"50ml","Ingredient":"Drambuie Whisky Liqueur","Icon":"\/assets\/Uploads\/91deca48a7\/Drambuie_Tonic_and_Coffee_Ingredients_DRAMBUIE.png","AltMeasurement":"1 part","HasAltMeasurement":true},"21":{"Measurement":"100ml","Ingredient":"Tonic water","Icon":"\/assets\/Uploads\/aeaff40e93\/Drambuie_Tonic_and_Coffee_Ingredients_TONIC.png","AltMeasurement":"2 parts","HasAltMeasurement":true},"22":{"Measurement":"25ml Espresso","Ingredient":"or strong cold brew coffee","Icon":"\/assets\/Uploads\/88dca8a9a8\/Drambuie_Tonic_and_Coffee_Ingredients_ESPRESSO.png","AltMeasurement":null,"HasAltMeasurement":false},"47":{"Measurement":"ice","Ingredient":null,"Icon":"\/assets\/Uploads\/ice-cubes-illustration.png","AltMeasurement":null,"HasAltMeasurement":false}},"Methods":{"16":{"Title":null,"Instruction":"Make a Drambuie and tonic in a tall glass with ice. Leave enough room at the top to pour in a small shot of espresso, then stir and enjoy."}},"Tips":{"16":{"Title":"Tip 1","Tip":"Pour the espresso last."},"17":{"Title":"Tip 2","Tip":"Pour the tonic last, if you want to see why you should pour the espresso last."}},"CarouselItems":{"36":{"AltText":null,"VideoLink":null,"SortOrder":1,"EmbedCode":null,"Title":"drambuie coffee and tonic pour","Content":null,"ButtonText":null,"ExtLink":null},"37":{"AltText":null,"VideoLink":null,"SortOrder":2,"EmbedCode":null,"Title":"drambuie coffee and tonic","Content":null,"ButtonText":null,"ExtLink":null},"35":{"AltText":null,"VideoLink":null,"SortOrder":3,"EmbedCode":null,"Title":" drambuie cofee and tonic ingredients","Content":null,"ButtonText":null,"ExtLink":null}}},"42":{"Title":"Rusty Nail (tm)","Link":"\/en\/cocktails\/rusty-nail\/","RecipeSummary":"Smoky Scotch whisky is perfectly balanced with the subtle honeyed whisky sweetness and spice of Drambuie.","Taste":"<h1><span>Rusty Nail<sup>TM<\/sup><\/span><\/h1><div class=\"divider divider--honey divider--honey--short\">-divider-<\/div><h2><span>The Rusty Nail was the most popular cocktail in the New York bars the Rat Pack hung out in during the 1960's. It's one of the few trademarked cocktails in the world, so it's not a Rusty Nail cocktail without Drambuie.<\/span><\/h2>","Glyph":null,"Ingredients":{"43":{"Measurement":"20ml","Ingredient":"Drambuie Whisky Liqueur","Icon":"\/assets\/Uploads\/91deca48a7\/Drambuie_Tonic_and_Coffee_Ingredients_DRAMBUIE.png","AltMeasurement":null,"HasAltMeasurement":false},"44":{"Measurement":"40ml","Ingredient":"Scotch Whisky","Icon":"\/assets\/Uploads\/cocktails\/ingredients\/8f228b0b83\/Drambuie_Web_Cocktail_Underdog_Ingredients_Illustrations_GIN.png","AltMeasurement":null,"HasAltMeasurement":false},"46":{"Measurement":"Ice","Ingredient":null,"Icon":"\/assets\/Uploads\/ice-cubes-illustration.png","AltMeasurement":null,"HasAltMeasurement":false}},"Methods":{"27":{"Title":null,"Instruction":"Pour both ingredients over crystal clear ice and stir long enough to chill and dilute to taste. Garnish with a fresh lemon zest."}},"CarouselItems":{"53":{"AltText":null,"VideoLink":null,"SortOrder":1,"EmbedCode":null,"Title":"Drambuie Rusty Nail photo","Content":null,"ButtonText":null,"ExtLink":null}}},"40":{"Title":"Drambuie Martini","Link":"\/en\/cocktails\/drambuie-espresso-martini\/","RecipeSummary":"The distinctive taste is like butterscotch caramel coffee with a honey and shortbread finish.","Taste":"<h1><span>Drambuie Espresso Martini<\/span><\/h1><div class=\"divider divider--honey divider--honey--short\">-divider-<\/div><h2><span>Introducing the ultimate twist on the popular Espresso Martini cocktail. <\/span><\/h2>","Glyph":null,"Ingredients":{"35":{"Measurement":"25ml","Ingredient":"Drambuie Whisky Liqueur","Icon":"\/assets\/Uploads\/91deca48a7\/Drambuie_Tonic_and_Coffee_Ingredients_DRAMBUIE.png","AltMeasurement":null,"HasAltMeasurement":false},"36":{"Measurement":"25ml","Ingredient":"Monkey Shoulder","Icon":"\/assets\/Uploads\/cocktails\/ingredients\/8f228b0b83\/Drambuie_Web_Cocktail_Underdog_Ingredients_Illustrations_GIN.png","AltMeasurement":null,"HasAltMeasurement":false},"37":{"Measurement":"50ml","Ingredient":"Espresso or Cold Brew coffee","Icon":"\/assets\/Uploads\/88dca8a9a8\/Drambuie_Tonic_and_Coffee_Ingredients_ESPRESSO.png","AltMeasurement":null,"HasAltMeasurement":false},"38":{"Measurement":"5ml","Ingredient":"Vanilla syrup (optional)","Icon":"\/assets\/Uploads\/cocktails\/ingredients\/a1e5d7a8cc\/Drambuie_Web_Cocktail_Underdog_Ingredients_Illustrations_AMARO.png","AltMeasurement":null,"HasAltMeasurement":false}},"Methods":{"25":{"Title":null,"Instruction":"Shake all ingredients with ice and strain into a chilled martini style glass. Garnish with three coffee beans."}},"CarouselItems":{"54":{"AltText":null,"VideoLink":null,"SortOrder":2,"EmbedCode":null,"Title":"DRAMBUIE ESPRESSO MARTINI","Content":null,"ButtonText":null,"ExtLink":null}}},"41":{"Title":"Isle of Skye Speciality Coffee","Link":"\/en\/cocktails\/isle-of-skye-speciality-coffee\/","RecipeSummary":"The sweetened hot coffee is pleasing to drink through the thick cold whipped layer of cream, with a rich honey, spice and a vanilla whisky finish.","Taste":"<h1><span>Isle of Skye Speciality Coffee<\/span><\/h1><div class=\"divider divider--honey divider--honey--short\">-divider-<\/div><h2><span>For a showstopping after dinner coffee and tasty alternative to the popular Irish coffee, why not offer a British version using Drambuie Isle of Skye liqueur? <\/span><\/h2>","Glyph":null,"Ingredients":{"39":{"Measurement":"25ml","Ingredient":"Drambuie Whisky Liqueur","Icon":"\/assets\/Uploads\/91deca48a7\/Drambuie_Tonic_and_Coffee_Ingredients_DRAMBUIE.png","AltMeasurement":null,"HasAltMeasurement":false},"40":{"Measurement":"1tsp","Ingredient":"Brown sugar","Icon":"\/assets\/Uploads\/sugar-cubes-illustration.png","AltMeasurement":null,"HasAltMeasurement":false},"41":{"Measurement":"Hot","Ingredient":"Strong Coffee","Icon":"\/assets\/Uploads\/88dca8a9a8\/Drambuie_Tonic_and_Coffee_Ingredients_ESPRESSO.png","AltMeasurement":null,"HasAltMeasurement":false},"42":{"Measurement":"Cold","Ingredient":"Double or Whipping Cream","Icon":"\/assets\/Uploads\/cream-illustration.png","AltMeasurement":null,"HasAltMeasurement":false}},"Methods":{"26":{"Title":null,"Instruction":"Dissolve the sugar into hot coffee with a measure of Drambuie, Lightly whip the cold double cream and float on top, if necessary using the back of a spoon. Garnish with chocolate or nutmeg powder."}},"CarouselItems":{"51":{"AltText":null,"VideoLink":null,"SortOrder":1,"EmbedCode":null,"Title":"Drambuie Isle of Skye Speciality Coffee","Content":null,"ButtonText":null,"ExtLink":null}}},"13":{"Title":"Drambuie Collins","Link":"\/en\/cocktails\/drambuie-collins\/","RecipeSummary":"A zesty, fizzy, long refreshing drink, that's easy to make with simple ingredients.","Taste":"<h1><span>Drambuie Collins<\/span><\/h1><div class=\"divider divider--honey divider--honey--short\">-divider-<\/div><h2><span>Mojitos are a crowd-pleaser, little wonder then that this long, refreshing cocktail is one of the most popular cocktails.<\/span><\/h2>","Glyph":null,"Ingredients":{"5":{"Measurement":"50ml","Ingredient":"Drambuie Whisky Liqueur","Icon":"\/assets\/Uploads\/cocktails\/ingredients\/ee88ea06ac\/Drambuie_Web_Cocktail_Collins_Ingredients_Illustrations_DRAMBUIE.png","AltMeasurement":"1 PART","HasAltMeasurement":true},"6":{"Measurement":"Half","Ingredient":"Fresh lemon","Icon":"\/assets\/Uploads\/cocktails\/ingredients\/a82d5ad653\/Drambuie_Web_Cocktail_Collins_Ingredients_Illustrations_LEMON.png","AltMeasurement":null,"HasAltMeasurement":false},"7":{"Measurement":"Soda or","Ingredient":"sparkling water","Icon":"\/assets\/Uploads\/cocktails\/ingredients\/901a16addd\/Drambuie_Web_Cocktail_Collins_Ingredients_Illustrations_SODA.png","AltMeasurement":"2 PARTS","HasAltMeasurement":true},"8":{"Measurement":"Garnish","Ingredient":"Fresh mint","Icon":"\/assets\/Uploads\/cocktails\/ingredients\/4b76511ab2\/Drambuie_Web_Cocktail_Collins_Ingredients_Illustrations_MINT.png","AltMeasurement":null,"HasAltMeasurement":false}},"Methods":{"4":{"Title":null,"Instruction":"Into a tall glass with ice squeeze in the juice of half a lemon, add all other ingredients and stir to mix in the Drambuie. Garnish with a sprig fo mint."}},"Tips":{"4":{"Title":"TIP 1","Tip":"No lemon juicer? Cut half a half a lemon into wedges, then squeeze and drop them into your glass."},"5":{"Title":"TIP 2","Tip":"To get even more flavour from your mint, slap the mint leaves between your hands before dropping them in your glass."},"6":{"Title":"TIP 3","Tip":"Serve your Drambuie Collins in a jug to make it even easier to share at a party."}},"CarouselItems":{"10":{"AltText":null,"VideoLink":null,"SortOrder":1,"EmbedCode":null,"Title":"Drambuie Collins Photo","Content":null,"ButtonText":null,"ExtLink":null},"19":{"AltText":null,"VideoLink":null,"SortOrder":2,"EmbedCode":null,"Title":"Drambuie Collins","Content":null,"ButtonText":null,"ExtLink":null},"12":{"AltText":null,"VideoLink":null,"SortOrder":3,"EmbedCode":null,"Title":"Drambuie Collins Illustration","Content":null,"ButtonText":null,"ExtLink":null}}},"14":{"Title":"The Underdog","Link":"\/en\/cocktails\/the-underdog\/","RecipeSummary":"A crowd pleaser for people who like \"spirit-forward\" cocktails. Drambuie adds a honeyed sweetness to this sophisticated and balanced drink.","Taste":"<h1>The Underdog<\/h1><div class=\"divider divider--honey divider--honey--short\">-divider-<\/div><h2>This is for all you classic cocktail lovers out there. Rich and bittersweet with a zippy twist of lemon.<\/h2>","Glyph":null,"Ingredients":{"9":{"Measurement":"20ml","Ingredient":"Drambuie Whisky Liqueur","Icon":"\/assets\/Uploads\/cocktails\/ingredients\/f73550a02a\/Drambuie_Web_Cocktail_Fresco_Ingredients_Illustrations_DRAMBUIE.png","AltMeasurement":"1 PART","HasAltMeasurement":true},"10":{"Measurement":"15ml","Ingredient":"Amaro","Icon":"\/assets\/Uploads\/cocktails\/ingredients\/a1e5d7a8cc\/Drambuie_Web_Cocktail_Underdog_Ingredients_Illustrations_AMARO.png","AltMeasurement":"\u00be PART","HasAltMeasurement":true},"12":{"Measurement":"20ml","Ingredient":"Dry vermouth","Icon":"\/assets\/Uploads\/cocktails\/ingredients\/a0c2a58998\/Drambuie_Web_Cocktail_Underdog_Ingredients_Illustrations_VERMOUTH.png","AltMeasurement":"1 PART","HasAltMeasurement":true},"11":{"Measurement":"15ml","Ingredient":"Dry gin","Icon":"\/assets\/Uploads\/cocktails\/ingredients\/8f228b0b83\/Drambuie_Web_Cocktail_Underdog_Ingredients_Illustrations_GIN.png","AltMeasurement":"\u00be PART","HasAltMeasurement":true}},"Methods":{"7":{"Title":"STEP 1","Instruction":"Pour all ingredients into a tumbler filled with ice."},"8":{"Title":"STEP 2","Instruction":"Stir until the outside of the glass starts frosting up."},"9":{"Title":"STEP 3","Instruction":"Garnish with a peel of lemon zest. "}},"Tips":{"7":{"Title":"TIP 1","Tip":"Squeeze the lemon zest skin-side out over the glass to release the aroma."},"8":{"Title":"TIP 2","Tip":"Pre-batch this drink in a bottle and store it in the fridge for easy enjoyment."},"14":{"Title":"TIP 3","Tip":"Using store bought ice will keep the drink cold without diluting it too quickly."},"15":{"Title":"TIP 4","Tip":"Storing vermouth in the fridge will increase its shelf life magnificently."}},"CarouselItems":{"14":{"AltText":null,"VideoLink":null,"SortOrder":1,"EmbedCode":null,"Title":"Drambuie Underdog Photo","Content":null,"ButtonText":null,"ExtLink":null},"24":{"AltText":null,"VideoLink":null,"SortOrder":2,"EmbedCode":null,"Title":"the underdog drambuie vermouth amaro gin cocktail","Content":null,"ButtonText":null,"ExtLink":null},"13":{"AltText":null,"VideoLink":null,"SortOrder":3,"EmbedCode":null,"Title":"Drambuie Underdog Illustration","Content":null,"ButtonText":null,"ExtLink":null}}},"15":{"Title":"Drambuie Fresco | Simple Pink Grapefruit Cocktail Recipe | Drambuie","Link":"\/en\/cocktails\/drambuie-fresco\/","RecipeSummary":"A stunningly simple built drink with a deliciously complex flavour, this is a refreshing spritz-like cocktail that\u00e2\u20ac\u2122s perfect for outdoors and brunches.","Taste":"<h1>Drambuie Fresco<\/h1><div class=\"divider divider--honey divider--honey--short\">-divider-<\/div><h2>A stunningly simple drink, the Drambuie Fresco features tangy pink grapefruit for a deliciously complex flavour.<\/h2>","Glyph":null,"Ingredients":{"13":{"Measurement":"25ml","Ingredient":"Drambuie Whisky Liqueur","Icon":"\/assets\/Uploads\/cocktails\/ingredients\/f73550a02a\/Drambuie_Web_Cocktail_Fresco_Ingredients_Illustrations_DRAMBUIE.png","AltMeasurement":"1 PART","HasAltMeasurement":true},"14":{"Measurement":"50ml","Ingredient":"Pink grapefruit juice","Icon":"\/assets\/Uploads\/cocktails\/ingredients\/2d2620af3e\/Drambuie_Web_Cocktail_Fresco_Ingredients_Illustrations_GRAPEFRUIT.png","AltMeasurement":"2 PARTS","HasAltMeasurement":true},"15":{"Measurement":"Top","Ingredient":"Soda water","Icon":"\/assets\/Uploads\/cocktails\/ingredients\/dc4fec39f9\/Drambuie_Web_Cocktail_Fresco_Ingredients_Illustrations_SODA.png","AltMeasurement":null,"HasAltMeasurement":false}},"Methods":{"10":{"Title":"STEP 1","Instruction":"Pour your Drambuie and pink grapefruit juice into a tumbler filled with ice. "},"11":{"Title":"STEP 2","Instruction":"Top with soda, then garnish with a slice of pink grapefruit and mint."}},"Tips":{"9":{"Title":"TIP","Tip":"For the best Drambuie Fresco, always use pink grapefruit juice."}},"CarouselItems":{"18":{"AltText":null,"VideoLink":null,"SortOrder":1,"EmbedCode":null,"Title":"Drambuie Fresco Photo","Content":null,"ButtonText":null,"ExtLink":null},"15":{"AltText":null,"VideoLink":null,"SortOrder":2,"EmbedCode":null,"Title":"Drambuie Fresco","Content":null,"ButtonText":null,"ExtLink":null}}},"16":{"Title":"Hootenanny Cocktail | Drambuie, Beer & Grapefruit Drink | Drambuie","Link":"\/en\/cocktails\/hootenanny\/","RecipeSummary":"Delicious and easy drinking, this cocktail was found in a Manhattan Whiskey bar. It can be served in a beer pitcher for brunch-time sharing.","Taste":"<h1>Hootenanny<\/h1><div class=\"divider divider--honey divider--honey--short\">-divider-<\/div><h2>For beer lovers who enjoy a cocktail, or cocktail drinkers who sometimes just like a beer, the Hootenanny was first made in a New York bar in 2014.<\/h2>","Glyph":null,"Ingredients":{"16":{"Measurement":"25ml","Ingredient":"Drambuie Whisky Liqueur","Icon":"\/assets\/Uploads\/cocktails\/ingredients\/2c433a4bfa\/Drambuie_Web_Cocktail_Hootenanny_Ingredients_Illustrations_DRAMBUIE.png","AltMeasurement":"1 PART","HasAltMeasurement":true},"17":{"Measurement":"50ml","Ingredient":"Pink grapefruit juice","Icon":"\/assets\/Uploads\/cocktails\/ingredients\/f98a3759ba\/Drambuie_Web_Cocktail_Hootenanny_Ingredients_Illustrations_GRAPEFRUIT.png","AltMeasurement":"2 PARTS","HasAltMeasurement":true},"18":{"Measurement":"75ml","Ingredient":"Wheat beer","Icon":"\/assets\/Uploads\/cocktails\/ingredients\/2db1555dc2\/Drambuie_Web_Cocktail_Hootenanny_Ingredients_Illustrations_WEISS_BEER.png","AltMeasurement":"3 PARTS","HasAltMeasurement":true},"19":{"Measurement":"A FEW","Ingredient":"MINT LEAVES","Icon":"\/assets\/Uploads\/cocktails\/ingredients\/13c07c9824\/Drambuie_Web_Cocktail_Hootenanny_Ingredients_Illustrations_MINT.png","AltMeasurement":null,"HasAltMeasurement":false}},"Methods":{"13":{"Title":"STEP 1","Instruction":"Add Drambuie, pink grapefruit juice, and mint leaves into a shaker with ice."},"14":{"Title":"STEP 2","Instruction":"Shake it for just a few seconds."},"15":{"Title":"STEP 3","Instruction":"Add the wheat beer into the shaker, then strain all the contents of the shaker into a beer mug filled with ice."}},"Tips":{"11":{"Title":"TIP 1","Tip":"Add the beer after shaking otherwise you'll make a mess!"},"12":{"Title":"TIP 2","Tip":"Try using different beers and discover even more interesting flavours."},"13":{"Title":"TIP 3","Tip":"If you're feeling really adventurous, swap out the grapefruit and wheat beer for a Schofferhofer or other fruit beer."}},"CarouselItems":{"17":{"AltText":null,"VideoLink":null,"SortOrder":1,"EmbedCode":null,"Title":"Drambuie Hootenanny Photo","Content":null,"ButtonText":null,"ExtLink":null},"16":{"AltText":null,"VideoLink":null,"SortOrder":2,"EmbedCode":null,"Title":"Drambuie Hootenanny Illustration","Content":null,"ButtonText":null,"ExtLink":null}}},"68":{"Title":"Drambuie Coffee Paloma","Link":"\/en\/cocktails\/drambuie-coffee-paloma\/","RecipeSummary":"Taking inspiration from a popular grapefruit soda and Tequila cocktail, we use a combination of fresh grapefruit juice and a bitter-sweet combination of Drambuie and coffee to enliven your tastebuds.","Taste":"<h1><span>Drambuie Coffee Paloma<\/span><\/h1><div class=\"divider divider--honey divider--honey--short\">-divider-<\/div><h2><span>Taking inspiration from a popular grapefruit soda and Tequila cocktail, we use a combination of fresh grapefruit juice and a bitter-sweet combination of Drambuie and coffee to enliven your tastebuds.<\/span><\/h2>","Glyph":null,"Ingredients":{"48":{"Measurement":"25ml","Ingredient":"Drambuie Whisky Liqueur","Icon":"\/assets\/Uploads\/91deca48a7\/Drambuie_Tonic_and_Coffee_Ingredients_DRAMBUIE.png","AltMeasurement":null,"HasAltMeasurement":false},"49":{"Measurement":"25ml","Ingredient":"Coffee","Icon":"\/assets\/Uploads\/88dca8a9a8\/Drambuie_Tonic_and_Coffee_Ingredients_ESPRESSO.png","AltMeasurement":null,"HasAltMeasurement":false},"50":{"Measurement":"25ml","Ingredient":"Tequila","Icon":"\/assets\/Uploads\/Drambuie-tequila-icon.png","AltMeasurement":null,"HasAltMeasurement":false},"51":{"Measurement":"25ml ","Ingredient":"Pink grapefruit juice","Icon":"\/assets\/Uploads\/Drambuie-grapefruit-icon.png","AltMeasurement":null,"HasAltMeasurement":false}},"Methods":{"28":{"Title":null,"Instruction":"Combine all ingredients into an ice filled highball glass and stir until chilled. Garnish with a grapefuit zest or wedge."}},"CarouselItems":{"59":{"AltText":null,"VideoLink":null,"SortOrder":3,"EmbedCode":null,"Title":"Drambuie Collins Illustration","Content":null,"ButtonText":null,"ExtLink":null}}}}